The ability to handle riots was just one accomplishment on this candidate's CV, before he became a perfect example of how to hire from outside the box.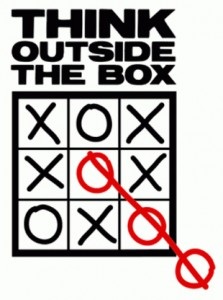 The ability to handle riots, superior relationship skills and prior work with First Nations people have helped one job candidate make an unusual career move.
Former Vancouver police chief Jim Chu, who stepped down in May this year, spent 36 years working on the police force and eight years as its chief.
While he might not seem like the first choice for an investment firm, his unique combination of skills saw him headhunted by Aquilini Investment Group.
In what seems like a case study designed for creative HR recruiters, Aquilini's president David Negrin told the
Vancouver Sun
why the group hired him.
Among his reasons, Negrin said he was impressed with the way Chu led the department and dealt with issues in the city like the 2011 Stanley Cup Riots.
"He's outgoing and very respected and we knew he would be a good fit for our company," Negrin said.
"We really want him to handle a lot of the relationships, make sure the partners we have are happy with the work that we are going forward with."
Added bonuses for Aquilin's recruitment efforts include Chu's level of trust in the community, and the relationships that he has formed with government.
With few business credentials to his name to date, Chu said that – like many job candidates – this unusual move between sectors came as a surprise.
"It's something I didn't expect, although the business world did always interest me," he told the
Vancouver Sun
.
"My degrees are in business. And as police chief, I always thought it was important as an organisation we were efficient and we made good use of the funds we were allocated," he said.
In his role as vice president of special projects and partnerships, Chu's leadership skills will first be put to work in the company's dealings with First Nations and other peoples on a series of large development projects.