A leading academic says the legislative change is a populist approach which could end up pushing executive talent out of the province.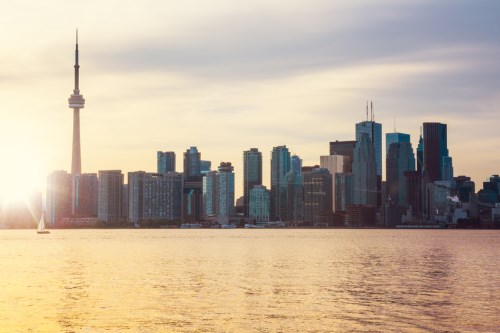 Last week, Ontario introduced
legislation
to cap the salaries of top executives in the public sector but while the move has been welcomed by some, one leading academic says the system is far from perfect.
"I'm not against the idea of state regulation but I'm sceptical about the way this particular regulation has been done," says Bertrand Malsch – associate professor and distinguished faculty fellow in accounting at the Smith School of Business at Queen's University.
While the objective of the new regulation is to improve transparency and accountability, Malsch says it's too prescriptive – wages cannot exceed the 50
th
percentile of "appropriate comparators" and a number of practices such as signing bonuses, retaining bonuses and housing allowances have all been banned.
"This is a problem because there is no evidence of a systemic issue with regard to top executive compensation in public institutions in Ontario but it's as if the government was reacting to very high profile scandals – it's almost a political move," he told HRM. "I'm afraid that this is more political than driven by realistic motivations."
In fact, Malsch suggests the legislation is more about sending a signal than tackling excessive executive compensation.
"It's always good, easy politics to do stuff with executive compensation, especially in this period of time where you have this strong rhetoric about the one per cent versus the 99 per cent," he explained.
"It's easy to point out people who appear to be relatively successful and then go through a scapegoating process – targeting those people and making the population believe that since we concentrated on regulating those behaviours, everything is going to be fine."
It's a deceptive approach that, Malsch says, could easily deter international executives from moving to Ontario while pushing current execs abroad.
"With a weak Canadian dollar and a relatively high tax rate in Ontario, it's already difficult to recruit and attract people from all over the world – conversely, it's also difficult for local Canadians, who are very global because of their talent, to make them stay," he told HRM.
"Of course human behaviour is not just driven by money and external rewards but still it matters and we know it will have a significant impact," Malsch continued. "The market is global so if you're top talent, you work in Ontario, you've been doing an amazing job in your university or your hospital, then you can go south of the border –it's not that far."
Malsch went on to say that, despite criticisms, the salary cap won't be rescinded any time soon.
"It is going to stay," he told HRM. "Imagine the headlines – 'government is removing constraints on top executive pay" – who is going to take that political risk? "
Despite the legislation's apparent longevity, Malsch says it wouldn't come as a shock to observe public institutions finding a way around the restrictions.
"I wouldn't be surprised if the institutions found a way, not to bypass, but to accommodate with those constraints and to be creative and find ways to remain competitive in terms of packages that are needed to attract talent," he said.
"This is a typical regulatory issue – when you create a regulation to fix a problem but the regulation creates new problems at the same time and creates new behaviours, new attitudes, new strategies, new ways of doing things. It becomes a never-ending game between the cat and the mouse."
Recent stories:
Wage hike won't cost jobs, claims Alberta Premier
Finance giant introduces 16-week leave
Shared office space a social risk