Employers left hanging as the government announces stores and age limit, with no details on impairment levels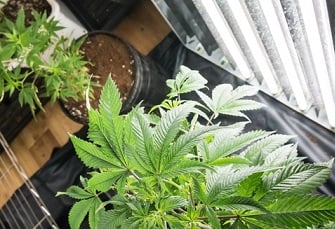 Ontario employers will have to wait weeks, if not months, longer to find out crucial details of marijuana legalization that may affect their workplaces, including impairment levels.
The provincial government on Friday announced it will open about 80 stores by July 2019, and 150 stores by 2020, to sell recreational marijuana once it is legalized federally next July.
The stores will be run by the government-owned Liquor Control Board of Ontario (LCBO), which operates liquor stores across the province. Marijuana won't be able to be sold in existing LCBO stores.
The Ontario government also plans to restrict sales to over-19s, with use in public places banned.
It's yet to make decisions on pricing, taxation and driving impairment limits – the latter of which employers are still waiting to learn, so they can work to prevent impairment in their workplaces.
At a press conference on Friday, ministers promised "tough new measures" to prevent impaired driving, though those are still way off. Those measures are expected to include legal impairment limits, similar to blood alcohol limits.
It's not yet clear whether employers will have greater powers to test employees for drugs or impairment.
A spokeswoman for Employment and Social Development Canada told HRD that officials are currently working on further advice and information for employers and HR professionals on how to deal with the law change, including "what is the appropriate mix of tools to prevent and respond to workplace impairment and the risks it poses to occupational health and safety".
Want the latest HR news direct to your inbox?
Sign up for HRD Canada's daily newsletter
.

Related stories:
HR's biggest cannabis concerns revealed
How should you prepare for marijuana legalization?