A leading labour lawyer has issued a wise warning to employers as the Ministry of Labour announces autumn blitz.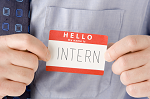 Ontario employers operating unpaid internship programs must ensure they're in full compliance or face financial repercussions in an upcoming blitz, warns one leading lawyer.
The
Ontario Ministry of Labour
(MOL) announced the
enforcement blitz
last week and confirmed employment standards officers would be focusing specifically on unpaid interns.
The organization also revealed that workplace visits were already underway – and had been since September 1. The inspections are scheduled to continue until December 31.
The officers are checking for ESA infringements and are establishing whether certain individuals are employees – and are therefore entitled to a wage – or if they are in fact interns.
"While internships can provide valuable experience to the intern and valuable work to the employer, if an intern is actually an 'employee' under the
ESA
, then the employer must pay that person at least the minimum wage as well as other associated entitlements," explains labour and employment lawyer Gabriel Granatstein.
"Not all interns will qualify as 'employees' under the
ESA
," he continues. "The act contains various exemptions that may permit a particular worker to occupy an unpaid internship."
According to the MOL, such arrangements can include individuals working in secondary school co-op work experience programs for credit or programs approved by a college of applied arts and technology or university.
"Sometimes a non-student receiving training from an employer can also be exempt," added an MOL spokesperson. "As well, volunteers are not covered by the ESA."
Exempt individuals are not entitled to receive wages or other entitlements under the ESA but an individual would be entitled to receive minimum wage and other entitlements if an officer deems the intern to be an employee.
"If wages are found to be owed, employers will be asked to voluntarily comply and pay the owed wages," confirmed the DOL spokesperson. "If an employer does not voluntarily pay, an officer will issue an 'order to pay wages' to the employer. Additional enforcement action may also be taken."
Employers that disagree with an officer's decision have 30 days to file an application for review with the Ontario Labour Relations Board. The board has the power to affirm, amend or even quash the officer's order.
More like this:
48 per cent of working mothers say this task is "impossible"
Splitting opinion with performance reviews
Demystifying corporate mindfulness