A group of former employees have filed complaints with the EEOC, alleging "national origin discrimination."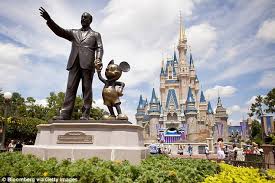 Walt Disney Co. is facing a mass discrimination claim after a group of former workers filed official complaints with the Equal Employment Opportunity Commission (EEOC).
The 23 workers, who were all employed in IT related roles, intend to sue the entertainment company on the basis of national origin discrimination after they were replaced by foreign recruits.
Earlier this year, Disney caused controversy for making 250 workers redundant.
The employees, many of whom had been performing above their targets, were replaced by foreign workers on temporary visas who had been brought in from an Indian outsourcing firm.
To make matters worse, the former employees were required to train the incoming recruits for the jobs they had just lost.
"I just couldn't believe they could fly people in to sit at our desks and take over our jobs exactly," one former worker told the NY Times earlier this year.
"It was so humiliating to train somebody else to take over your job," he added. "I still can't grasp it."
Former employees have reportedly cited "hostile treatment in forcing the Americans to train their replacements," in their complaints.
However the complaints are just the first step in filing an official lawsuit against Disney and the EEOC will first have to agree to heart the workers' case.
Sara Blackwell, the Florida attorney representing the workers, said today is the final day Disney employees terminated in January can file EEOC actions.
In an email response to the EEOC, Disney spokeswoman Jacquee Wahler said: "We comply with all applicable employment laws. We are expanding our IT department and adding more jobs for U.S. IT workers."
More like this:
Winners announced for GoodLife Leadership Awards
Major paternity-leave plans from Mark Zuckerberg
Employers be warned: punitive damages continue to climb