A new player in the social networking field thinks it has the answer to reconciling the party of Facebook and the professionalism of LinkedIn.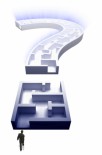 YourSocialHustle offers a new platform for professionals to build their own profiles – not selling "what" they do, but "why" they do it.
"Why do they do what they do?" Damien Schulze, co-founder of YourSocialHustle, explained. "If you are in recruitment you are not going to celebrate that you recruit accountants or that you recruit lawyers because there are 10,000 of those out there. So, how do you differentiate yourself in the marketplace? People today buy relationships, and by that people buy your 'why'."
"We live in an age where peer-to-peer recommendations across social platforms are more structured than the marketing schemes of yesterday," Matthew Barker, co-founder of YourSocialHustle, said.
The importance of employer branding is something YourSocialHustle is conscious of, and believe businesses can benefit greatly from their employees showcasing their passion and drive online, and linking it back to the organization.
The service, which costs $99 a month, provides clients with a domain name, and a template geared around showcasing one's profession and skills, as well as their passions in life.
Schulze stated that the service they provide helps to corral the "social scatter" that is caused by having a variety of online presences (Facebook, LinkedIn, Wordpress, etc).
Schulze explained the advantage of this is increasing the online profile of an individual by putting all their information in one place, allowing for a fuller picture to be developed.
"We are allowing people to celebrate the message of what makes them brilliant," Barker said. "Other platforms do not get to the absolute elixir of the person."
Would you be interested in signing up to YourSocialHustle? Does it offer a benefit, or is it redundant? Tell us what you think of this new service in the comments.