The workers – literally paid to watch TV – claim they should have been entitled to staff benefits and holiday leave.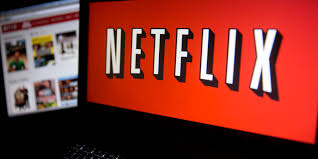 Workers who were paid to watch programmes on Netflix are suing the company over claims they were falsely categorised as contractors and never received the staff benefits they should have been entitled to.
According to the
Hollywood Reporter
, those involved with the secretive "Beetlejuice Project" are tasked with watching Netflix content and choosing the best still images used to display shows and movies in the online library.
The individuals – known as "juicers" – receive US$10 per film or show but don't qualify for benefits such as overtime pay, annual holiday, health insurance, and pension plan.
Now, California resident Lawrence Moss is one of two people taking legal action against the online service provider – he claims hundreds of juicers were underpaid and deserve financial compensation.
Los Angeles-based Cigdem Akbay has also launched a lawsuit, insisting she was falsely categorized as a contractor.
"Theoretically, [Akbay] could set her own hours, but Netflix imposed deadlines for assignments that in effect imposed a rigid work schedule," states her complaint
Netflix, which refuses to reveal just how large the Beetlejuice workforce is – has argued in court papers that the employees signed agreements that require them to settle disputes privately, in arbitration.
More like this:
How to handle a completely unfounded employee complaint
Company screenings for Orlando shooter revealed "no findings"
How your workplace can harm your brain function