A leading study shed light on how the most senior HR professionals bagged the top job.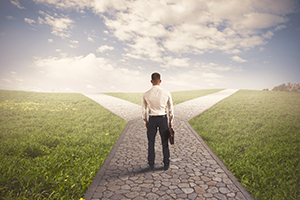 HR professionals looking to take on the top job may have a fight on their hands as a recent survey indicated industry outsiders are most likely to bag the coveted C-suite spot.
Research by Aon Hewitt revealed that over half of CHROs are not career HR professionals, with a third having no background in the field prior to taking on the top job.
"CHROs have become critical stakeholders in defining the strategy of a firm, and they are expected to tackle the HR challenges and evolving expectations of a dynamic workplace environment that will consist of constant change, calculated risk-taking and evolving expectations from top stakeholders," said Neil Shastri, Aon Hewittt's leader of global insights & innovation.
The study also found that 73 per cent of HR board members had changed industry at least once in their career.
"Those well-equipped to achieve the greatest success will have diverse skill sets, be adaptable and agile, and gain hands-on learning from working through real life situations and acquiring knowledge across disciplines and industries," Shastri continued.
Two thirds of CHRO respondents said they'd had prior board experience while nearly a quarter (24 per cent) took an assignment outside of HR to develop their business and commercial knowledge.
The report also examined the skills CHROs deemed most critical to success in the role.
84 per cent highlighted executive compensation experience as a key requirement.
67 per cent had worked and lived abroad, and/or led global teams and initiatives.
65 per cent indicated business knowledge as a key competency but it was also among the skills for which CHROs felt least prepared.
More like this:
Blockbuster film takes on HR issue
Satisfied employees still pose major flight risk