The HR consulting company named its inaugural COO today with an industry veteran stepping into the senior role.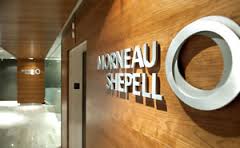 Morneau Shepell
has today announced the creation of an entirely new executive role, naming HR veteran Stephan Liptrap as its inaugural chief operating officer.
"Stephen is a proven executive with a stellar track record as a business leader," said president and CEO, Alan Torrie. "His strong leadership capability and results-orientated approach will serve him well in this role and help Morneau Shepell continue its success."
Toronto-based Liptrap, who has been with the firm since 2008, brings more than 25 years of senior executive and HR management experience to the role.
Previously, he was the executive VP and GM of Morneau Shepell's business unit that delivers health and productivity solutions to 20 million employees and their families in 64 countries worldwide.
"I am honoured to take on this new role at Morneau Shepell," said Liptrap. "We have a strong senior management team in place, and our commitment to our clients and all stakeholders remains as strong as ever."
For all the latest HR news and info straight to your inbox, subscribe
here
.
More like this:
$70K CEO wins brotherly legal battle
UK's potential PM embroiled in false CV claims
Why HR can't ignore mobile hiring