Canada's largest EAP provider has acquired a Montréal-based health and wellness firm.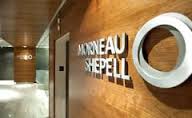 One of Canada's most prominent HR consultancies has confirmed the acquisition of a Montréal-based health and wellness firm, further cementing its standing as the nation's largest EAP provider.
Yesterday,
Morneau Shepell
announced that it had completed the acquisition of Solareh, a national firm which provides online tools and focusses on employee assistance programs as well as return to work processes.
"Solareh offers services that support a successful recovery and return to work, wellness and training programs, as well as EFAPs," said Julien Ponce, Morneau Shepell's executive VP of Eastern Canada.
"The acquisition will leverage the skills, knowledge and experience of both the Morneau Shepell and Solareh teams to promote effective and efficient clinical best practices in EFAPs, absence management and other health and wellness services for our clients."
Solareh GM Marie-Thérèse Dugré said she considered the acquisition whilst planning for her own retirement and said the move was the best thing to do for both clients and stakeholders.
"When I made the decision to retire in 2017, I had to think about the future as Solareh's majority owner, and joining Morneau Shepell is a solid step forward in enhancing the services we provide to our clients," she said.
"Solareh clients will gain access to Morneau Shepell's technology and worldwide presence, and Morneau Shepell will benefit from an experienced team of employees who have consistently provided a high quality of service to their clients."
The acquisition represents less than two percent of Morneau Shepell's revenue and is not expected to have a material impact on the company's financial performance.