The world's largest publicly traded uranium producer reveals its unparalleled talent initiatives.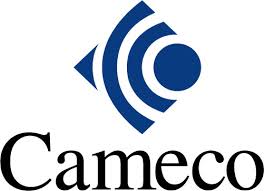 BCG recently referenced talent management issues as businesses' "biggest blind spot," as a skills shortage is imminent and few organizations have contingency plans in place to prevail over it.
Sean Junor, manager of workforce planning and talent acquisition at Cameco Corporation, however, feels prepared. Many of his employees work in sparse, remote locations, and he is tasked with ensuring Cameco mines are properly staffed.
"I'd rather have a tight labor market than slack in the system," said Junor. "It forces us to be on our toes and present the best package for our existing and potential employees."
He has a myriad of tactics to accomplish this, starting with gauging the sentiment of the workforce. While surveys and exit interviews provide useful information about morale, Junor views it as a lagging indicator, similar to turnover.
As a supplement, he recommends looking at leading indicators such as demography, average age of retirement, workforce tenure, and levels of engagement to assess what lies ahead.
This requires an exhaustive look at the talent situation within Cameco.
"We meet with our business leaders on a people perspective annually, in time with the business cycle, and do a fairly deep dive of internal talent. This includes both our supply (the individuals we have) and demand (short- and long-term plans and projects). We then spend time with leaders to assess the groups sand identify any gaps that may exist," said Junor.
If shortages exist, Cameco strives to fill them internally, but may occasionally look outside the company. This is where recruitment comes into play, and demonstrates the linkage between identifying talent needs and being able to fill the gaps by offering desirable packages of tangible and intangible benefits.
For more,
click here
.