Manufacturing plants often rely on robotic workers but this luxury company says real employees are outperforming their mechanical counterparts.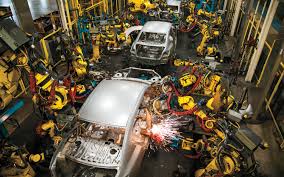 The rise of robotic workforces may have struck fear into the hearts of employees and HR professionals alike but one luxury car maker says it's changing its mind on the contentious topic – real men and women are more capable, in this case at least.

Mercedes-Benz is bucking modern HR trends in the manufacturing industry by trading in some of its assembly line robots in favour of actual people.

"Robots can't deal with the degree of individualisation and the many variants that we have today," explained Markus Schaefer, head of production at Mercedes-Benz.

According to Schaefer, the robots particularly struggle when it comes to the company's S-Class saloon which offers a phenomenally wide range of customization – from various wheels, decals and carbon-fibre trims to heated or cooled cup holders.

"The variety is too much to take on for the machines," he told Bloomberg. "They can't work with all the different options and keep pace with changes."

While it would take weeks to reprogram and realign a robot, a skilled human workforce can change a production line in a weekend.

"We're moving away from trying to maximise automation with people taking a bigger part in industrial processes again," said Schaefer. "We need to be flexible."

While the company is recognizing the value of human flexibility and adaptability, it certainly isn't abandoning robots altogether. Instead, it's shifting a system it calls "robot farming."

The set-up equips employees with an array of smaller, lighter machines whereas previously the robots would have operated behind a safety fence, in isolation from human workers.

The change will mean humans and robots working side-by-side on the assembly line, operating as a team to increase productivity and reduce waste.

"We're saving money and safeguarding our future by employing more people," stressed Schaefer.