Gender equality is improving, but still has a long way to go when it comes to certain roles according to a recent survey.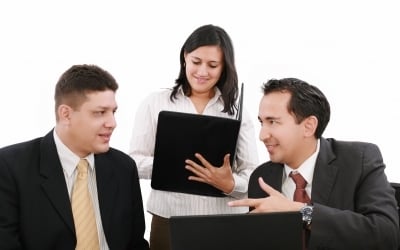 Would men rather have a female doctor, boss or mechanic? If you answered mechanic, you're apparently in a minority. Despite the strides feminism has made in the last century, it seems some attitudes are still stuck in the past.
A survey by Vanity Fair and CBS' 60 minutes asked Americans in which professions they would be comfortable in being served by a female practitioner.
"Women have made great strides across the board but when it comes to fixing our cars and to a lesser degree our houses, it appears that it's still a man's world," the report said.
Respondents asked "Which of the following roles would be comfortable having a woman in?" had to choose from one of four categories. While 12% picked "all of the above", most (48%) chose doctor, followed by financial planner at 18% and boss (12%). Lagging behind were car mechanic (3%) and contractor (2%).
Braun Financial Services advisor Christine Conway was happy to see financial planner come second
"There are definitely fewer women in the industry than there are men, so it's good to see that," Conway said.
The BC based advisor added that many clients valued the feminine touch. "Clients really tend to value an emphatic approach and I think females naturally gravitate toward that," said Conway. "Not that I'm suggesting that men can't be incredible advisors."
Because of the leading wording of the question, the results should be taken with a grain of salt, but it does reflect the low numbers of women in senior roles, and in industries such as construction and mechanics.
Would you be happy to let a female mechanic fix your car?