This boss says the "no man left behind" attitude should extend beyond the battlefield and into business. Here's why.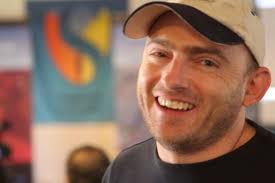 Firing an employee is usually the last resort for any HR professional but one CEO says it's an option he won't even entertain – instead, he's promised not to sack anyone once they've signed up.
"We, as a company, will never give up on you," says Spire founder Peter Platzer. "It's kind of like the US Army rules: no man left behind."
Of course the US Army can still kick you out for dishonourable conduct and Platzer acknowledges that extreme circumstances could force his hand in the future.
Saying that, he's stuck to his word so far – the three-year-old San Francisco start-up currently has 45 employees on its payroll and no terminations to date. Just three employees have left of their own accord during the time.
So how does Vienna born Platzer keep his promise? – By implementing an incredibly selective recruitment policy, apparently.
Super selective
"It is literally easier to get into Harvard than it is to get into Spire," Platzer said, explaining that his company has hired 10 out of 1,323 applicants over two and a half months.
The company's hiring policy may be selective but it's certainly not drawn out – the entire process only takes about two weeks and concentrates primarily on people who would do well in Spire's culture.
Company culture
Physicist Platzer says the company's culture is defined by workers who "pursue relentless growth" – he's nurtured this by building the organization around employee career development and setting up a system that perpetually keeps workers happy by helping them reach their professional goals.
But how does it work in practice? New recruits take a 200-plus question career test to identify activities they enjoy the most and establish their long term objectives. Then, Spire structures jobs to fit employees, rather than finding employees to fit certain roles.
Risky wager
Investing in employees after you've only known them a few weeks, and publically promising not to fire them, could easily backfire – so is it too dangerous a move for most HR managers?
John Boudreau, a professor at the University of California's Marshall School of Business, says companies – especially in the tech sector – could be putting themselves at risk if they make a similar commitment.
"The world moves much faster and [more] unpredictably now than it has before, and in ways that can significantly affect employment," says Boudreau
–
even organizations with the most meticulous recruitment process could find themselves stuck with employees whose knowledge and expertise is irrelevant or outdated.
More like this:
How to hire when your company isn't cool
HR survival guide: handling redundancies
Living wage employers more appealing to consumers