The fast-food giant has named its latest HR addition as a high-profile HR exec hailing from Major League Baseball.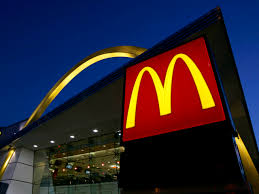 Fast-food giant McDonald's has hired its latest HR executive, naming high-profile industry head Wendy Lewis as its chief global diversity officer.
Lewis joins the burger behemoth after 20 years with Major League Baseball where she became one of the organization's highest-ranking black executives.
The New York-based exec joined the Chicago Cubs' human resources department in 1987 before joining MLB eight years later. Her most recent appointment was as the senior vice president of diversity and strategic alliances.
She holds a Bachelor of Science in Psychology from the University of Wisconsin, Oshkosh and an MBA from the J.L. Kellogg Graduate School of Management at Northwestern University, Evanston, Illinois.
Recent stories:
How one HR head juggles a dual career
Ontario invests $1.7M in workplace training
Are CEOs letting HR down?