The multi-billionaire internet tycoon says there's one thing he looks for in a new employee – and it's always served him well.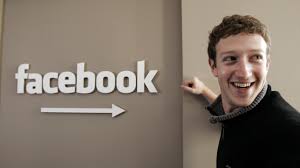 Multi-billionaire and all-round eccentric, Mark Zuckerberg has revealed his tried and tested tactic for hiring exceptional new employees – and it's something you can do too.
"I will only hire someone to work directly for me if I would work for that person," the
Facebook
CEO told an audience gathered in Barcelona.
"As long as you have that rule," he continued. "You're not going to go wrong."
Zuckerberg acknowledged that many employers "settle" for less than the best candidates because they're under pressure to provide manpower but he says that's a mistake.
"Over the long term, you're only going to be better if you get someone really good," he explained.
The 30-year-old tycoon says Facebook COO
Sheryl Sandberg
is the perfect example of an employee he'd be happy to work for.
"I learn the most, not from anyone who is an advisor, but actually from the people who I work with on a day to day basis and Sheryl would be at the top of that list," he said.
However, hiring such a high calibre of employees comes easy when your company has long been a frontrunner in the list of most desirable employers.
So how does Facebook maintain such a positive image and continually attract the crème de la crème? According to Zuckerberg – it's much simpler than everyone thinks.
"One of the most important things is just being upfront about what you stand for," said Zuckerberg.
Facebook, for instance, is bullish on its mission to connect the world – which he acknowledges isn't a value or priority shared by everyone.
He also says that if employers were committed to bringing on the very best, they'd be better positioned to optimize efficiency and streamline the workforce.
Facebook serves over a billion people but has a global team of fewer than 10,000 and Zuckerberg himself has long striven to do as much work as possible himself.
"My first move when I was building Facebook wasn't to hire a team of engineers to go build a product," he explained. "I generally each step along the way have tried to do as much as I can myself."
More like this:
How to handle being passed over for a promotion
How to lift team spirits after a loss
Female workers: we want a man to lead the way