The high-profile CEO, who has no plans to leave the company, said she was disappointed by the media's sexist approach.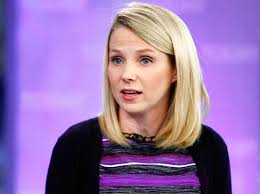 High-profile CEO Marissa Mayer has spoken out about the coverage surrounding Yahoo's recent sale, criticizing the way in which some media representatives spouted a sexist narrative.
"I've tried to be gender-blind and believe tech is a gender-neutral zone but do think there has been gender-charged reporting," she told the Financial Times, following the sale.
"We all see the things that only plague women leaders, like articles that focus on their appearance, like Hillary Clinton sporting a new pantsuit," she continued. "I think all women are aware of that, but I had hoped in 2015 and 2016 that I would see fewer articles like that. It's a shame."
Yesterday, it was confirmed that US telecoms giant Verizon would buy Yahoo's core internet business for $4.83bn in cash, marking the end of an era for the former industry leader.
Marissa, who joined Yahoo in 2012 with intentions of turning the company around, said she had no plans to leave the organization.
"I love Yahoo, and I believe in all of you," she wrote. "It's important to me to see Yahoo into its next chapter."
However, Verizon's Marni Walden – who will head the combined company – told CNBC the new leadership team had yet to be determined.
Should Mayer be forced out, she is in for a payoff of $137m
More like this:
Former employee arrested over Japan attack
Ontario doctors delay vote on four-year deal
Employers overlooking "base hits"