Canada's leading financial services group created a brand-new global HR role - chief talent and diversity officer.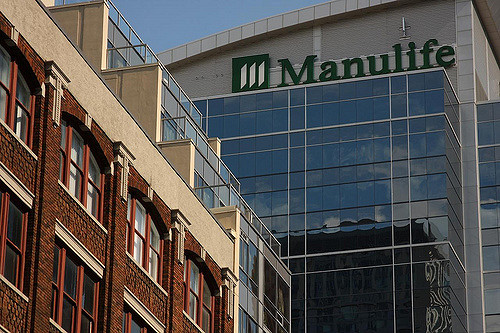 A leading Canadian insurer has announced the creation of a brand new global HR role – chief talent and diversity officer – naming one industry veteran as the woman who will take the reins.
Manulife
's Lisa Butler – former VP of HR – has been appointed for the prestigious position and will be responsible for ensuring the organization attracts, develops and retains a high-performing global workforce.
According to Manulife, Butler will also be charged with ensuring all employees feel valued, and respected while contributing to the success of the company, driving innovation and solidifying the company's "customer-centric" strategy.
Butler, who has held several senior HR positions during her 12 years with Manulife, will report directly to EVP of HR Stephani Kingsmill.
"We brought these talent and diversity roles together because recruitment and retention depend heavily on inclusion and diversity," said Kingsmill.
"We want to capitalize on the power of diversity inside the company to win outside the company," she added. "With a high-performing culture where diversity of thought thrives, we will drive innovation and create greater customer satisfaction."
Manulife is the just latest Canadian corporation to create an entirely new diversity-focused HR role – in October last year, Borden Ladner Gervais established its inaugural director of diversity and inclusion position, putting Ontario-based Laleh Moshiri at the helm.
She told HRM that one of the biggest challenges facing HR professionals in terms of diversity was down to awareness.
"You have to continue to raise awareness but also train people in very practical ways," she said. "For example, at
BLG
, we brought in a speaker who did a presentation on how to build a more LGBT inclusive workplace – the speaker didn't just talk at us but rather we had the opportunity to look at scenarios and talk through appropriate and inappropriate ways to handle situations."
Moshiri also stressed the importance of having genuine support from executive leaders who are are also willing to lead by example.
"You need buy in from senior leadership and you have to make an example of your leaders," she told HRM.
"People have to see the behaviour and the genuine commitment so, for example, if someone says something inappropriate, imagine the impact if one of your leaders is an active bystander and intervenes - think of the impact, not just on the individual involved but on everyone.
As another example, leaders need to sponsor women and diverse individuals."
More like this:
HR lesson hidden in Hollywood blockbuster
Windfall for workers as top CEO gifts company shares
Why the new US$20 note leaves gender equality unchanged