The industry leader says 140 employees will lose their jobs while others will be temporarily laid off.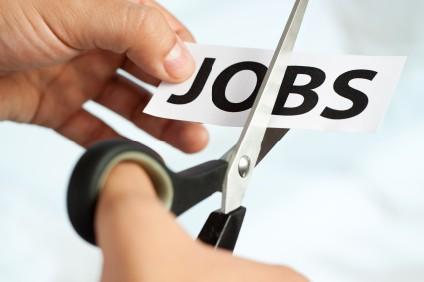 A major Canadian manufacturer has confirmed that it will be making 140 employees redundant and temporarily laying-off a number of others as the company battles against difficult market conditions.
Saskatchewan-based PotashCorp says weak prices have pushed the firm to reduce output by 43 per cent at its Cory facility – taking production from 1.4 million tonnes to 800,000 tonnes.
Currently the world's largest fertilizer enterprise, PotashCorp plans to slash 100 permanent jobs and 40 temporary positions in an aim to reduce its Cory workforce by 29 per cent.
"(It's) a hard decision to take and we're going to do everything we can to treat our employees respectfully and provide them with the best assistance we can in terms of severance and transition,'' said spokesman Randy Burton.
Burton also said that the decision was being made in a bid to optimize production at its lowest-cost operations, including Rocanville and other Saskatchewan sites.
"Cory is a higher-cost facility so we want to be producing more of that red potash at lower-cost locations,'' he explained. ``Overall, our employee count in Saskatchewan is higher now than two years ago.''
The company also said production will be temporarily reduced at two other locations southeast of Saskatoon. The Lanigan facility will curtail production for six weeks beginning in January and the Allan facility will do so for 12 weeks beginning in February.
Most of the positions are to be cut in February, with the rest in the third quarter of 2017 but it is yet to be confirmed how many temporary lay-offs will be put in place.
Matthew Curtis, an associate at Dentons law firm, says temporary lay-offs can be a useful tool in some situations but warned that they don't necessarily protect employers from legal risk.
"Even in cases where an employer has complied with the temporary layoff provisions of the Employment Standards Act, the layoff does not protect the employer from a successful claim in constructive dismissal by the employee at common law," he explained.
According to Curtis, if employers want to impose a temporary lay-off, there must be a specific clause in their employment agreement which allows for such a measure.
Recent stories:
HR firm names new VP
What summary judgements mean for HR
Canada plagued by productivity deficit