The incident illustrates the vital role employers can play in tackling online bullying – but only if they choose to act.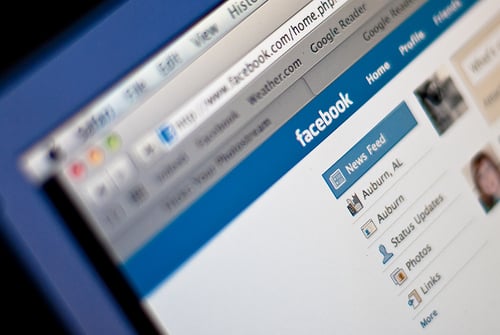 A recent incident in Australia is demonstrating the important role employers can play when it comes to tackling online bullying – but only if they choose to do so.
Late last month, Meriton Group found itself at the centre of an international online-bullying storm when a prominent female journalist drew the company's attention to one worker's abusive
Facebook
posts.
"I wonder if the folks over at Meriton Apartments are aware that a man listing himself as a supervisor for their business likes to leave comments on women's Facebook pages calling them sluts," wrote Clementine Ford.
The columnist – who has over 80,000 online followers – shared a screen-grab of the man's online abuse and tagged his employer.
The company, Australia's largest apartment developer, took swift and serious action.
"Meriton Group have now investigated the matter relating to the complaint made about Michael Nolan using inappropriate language on Facebook," it said in a statement. "Meriton Group does not condone this type of behaviour."
The company then confirmed Nolan – a Sydney based hotel supervisor – had been removed from the premises and dismissed.
Ford, who is an outspoken feminist and anti-bullying advocate, then praised Meriton Group online.
"It's very reassuring to see a business adopt this policy towards their staff and I appreciate their handling of the matter," she subsequently wrote on Facebook.
"These men have rarely ever faced consequences for their actions, but that's starting to change," she continued.
"To anyone who suggests I have caused a man to lose his job, I'd like to say this: no. He is responsible for his actions. He is responsible for the things he writes and the attitudes he holds," she added.
Employment lawyer Heather Hettiarachchi told HRM that dismissals due to improper online behaviour are becoming increasingly common.
(Continued...) #pb#
"With the increased use of social media, we're seeing more inappropriate and unacceptable behaviour on the part of the employee," she said. "It may not always lead to firing but often the employer does have to take action."
The Vancouver-based industry expert also added that employers should remind workers of the possible repercussions related to social media posts and comments.
"Many employers do have rules and policies in place but just talking to employees and making them understand the seriousness of inappropriate social media use and the impact it can have is important," she explains.
"Warn employees to be mindful of what they post and what they say," she continued. "Remind them that how they behave and communicate outside of the office can significantly affect the employer's public image and reputation."
More like this:
HR among most amorous at Christmas parties
Hootsuite announces staff reshuffle – again
Hit and a miss – are employers misdirecting workplace rewards?