The clearly-engaged employee says his employer helped him through a rough patch and now it's time to return the favour.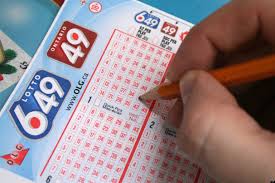 While some workers are highly engaged and dedicated to their job, earning a living is no doubt what drives most employees to turn up – but that can't be said for B.C.-based construction worker Rob Goertzen.\

The humble 44-year-old might just be Canada's most recent multi-millionaire – having picked up the $22 million jackpot from Saturday's Lotto 649 draw – but he has no plans to abandon the high-vis and safety helmet.

"Up at 5 a.m., made my breakfast and out the door – 5:40 a.m. on the road," Goertzen told CTV Vancouver, recounting how he spent the day after collecting his big win.

Both he and his girlfriend Jobina Young work for the same construction company and the pair say their determined not to let the money change who they are or how they live their lives.

"It's crazy, but we talked about it when we found out that we had the winning ticket," Young said. "We're going to stay the same, so 'same' is work."

Clearly, at least one B.C. employer is doing something right and Goertsen was quick to confirm, crediting his boss with helping him through tough times. Now, he plans to return the favour.

"Don't get me wrong, I'm going to take longer holidays," he said, "but I'm going to be here. This is my job."