An excavator accident that cost a worker his leg has cost a construction company $55,000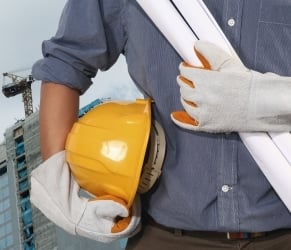 What's a leg worth? Or some fingers? Two recent Ministry of Labour cases show the importance of vigilance in construction and manufacturing settings.
Etobicoke-based Co-X-Co Construction Ltd was fined $55,000 last week for a 2011 accident that saw an employee lose a leg.
See also: Onerous OHSA duties see more than $200k in fines
The company was removing asphalt to work on a water main in central Toronto when the incident happened. A worker who was moving pylons to allow traffic through moved behind the excavator, shouting for the operator to stop moving. However, the excavator moved backward, crushing the worker's leg, which had to be amputated.
Following a Ministry of Labour investigation Co-X-Co Construction pleaded guilty to failing to have a signaler to assist an excavator operator at a construction project and was fined $55,000, as well as a 25% victim surcharge.
See also: Could health and safety breaches lead to jail time?
Another Ontario company was fined $70,000 after a worker lost several fingers in a paper cutting machine. Metro Paper Industries pleaded guilty to failing to comply with regulations for industrial establishments over a November 2011 incident where a worker placed a hand under a machine guard to reach inside.
The action, which was contrary to the training provided by the company and contrary to a sign posted on the machine, led to the worker's hand coming in contact with blades inside the machine, severing his fingers.