LinkedIn has unveiled a new initiative to help HR professionals and executives extend their reach and brand. What does it mean for your organization?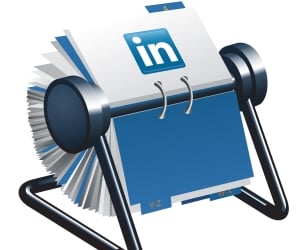 Through LinkedIn's new Sponsored Updates, organizations can distribute their content to professionals who they are not connected with directly.
When producing slideshows, articles, videos or other content for LinkedIn, organizations will now have the option of having that information appear on the homepage feeds of members they aren't connected to, but who fit the profile of those the organization is targeting.
The posts will be clearly marked as 'sponsored', and can be interacted with the same way one would interact with a connection's posts.
LinkedIn boasts 225 million members, and is utilized by these professionals to connect with colleagues, clients and potential candidates.
"In our continued mission to make the world's professionals more productive and successful, we have invested over the past few years to evolve LinkedIn into the definitive professional publishing platform," David Hahn, vice president of product management at LinkedIn, said.
By the end of the month, LinkedIn will begin making the service available to all LinkedIn company pages, with promotion available in 20 languages and across 200 countries/territories. Analytics will allow organizations to track their posts.
Currently, companies including Adobe, Telstra, Wall Street Journal and Nissan utilize the Sponsored Updates system.
While this Sponsored Update system may allow HR managers and recruitment specialists greater exposure and greater reach for their social media advertising, employers need to tread carefully so as not to annoy prospective candidates, who then turn away from the organization.