That's the hope one California start-up has after releasing what is possibly the most bizarre desk on the market.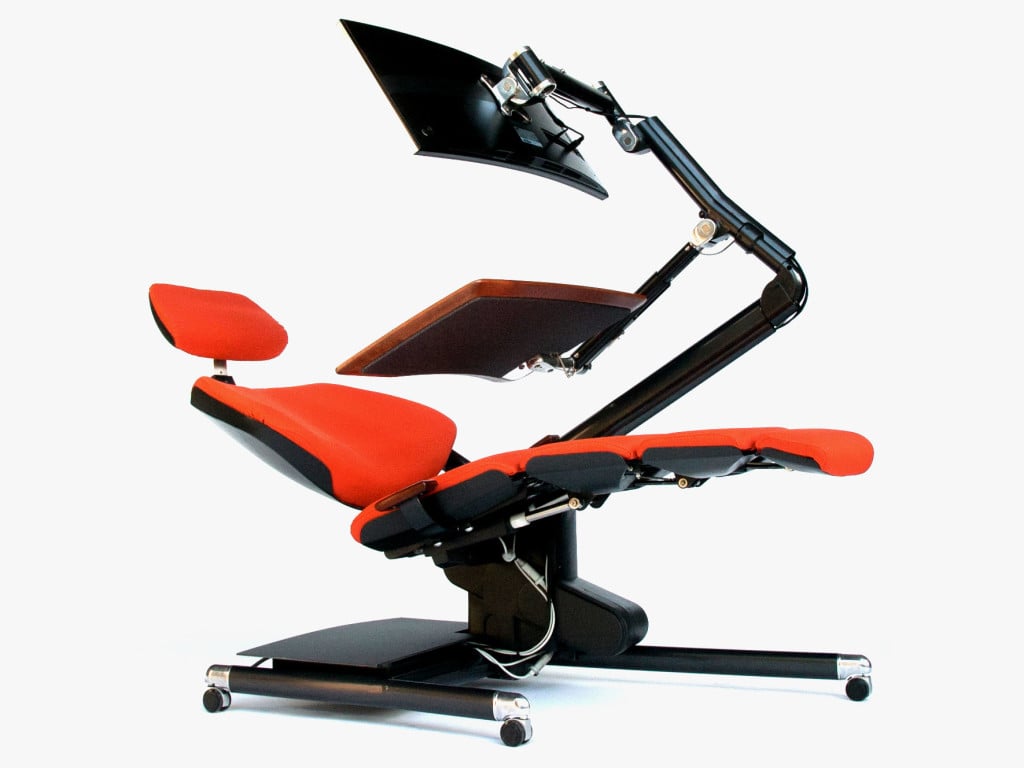 Standing desks, treadmill desks – we've even seen hamster-wheel desks – but could one California start-up's latest offering be the most bizarre yet?
Altwork, based in Sonoma Valley, announced it first product earlier this week and the innovative offering lets users sit, stand or even lie down while they work at their desks.
Dubbed the Signature Station, the contraption is retailing at US$5,900 (CA$7,800) and has been designed to meet the needs of "high-intensity" computer users like designers, writers and programmers.
The novel new desk offers four modes: standing, collaboration, regular, and focus.
Standing and regular as exactly what any savvy desk user would expect and collaboration is simple turning the monitor on its mechanical arm to work with others.
Focus, on the other hand, is a little more extreme – this setting allows the computer-user to completely recline in their chair until they're working horizontally.
The desk and monitor simultaneously tilt with the movement of the chair and stay exactly the same distance from the user's eyes – magnets in hold the keyboard and mouse to the desk, allowing for "ultimate comfort."
"We aren't trying for a general purpose desk," cofounder and CEO Che Voight told Wired. "This is designed for people whose job is to operate a computer."
"We are looking at CAD engineers, financial traders, animators, technical writers,' he continued. "I feel like the high-intensity computer user is undervalued. Those are the people who, if their project gets done a little bit sooner, that's a big deal."
More like this:
Is HR the next expendable?
Why sports events are HR's ally
What is HR's role in a sustainable strategy?