Could taking a look at your employee's lunch really tell you how happy they are?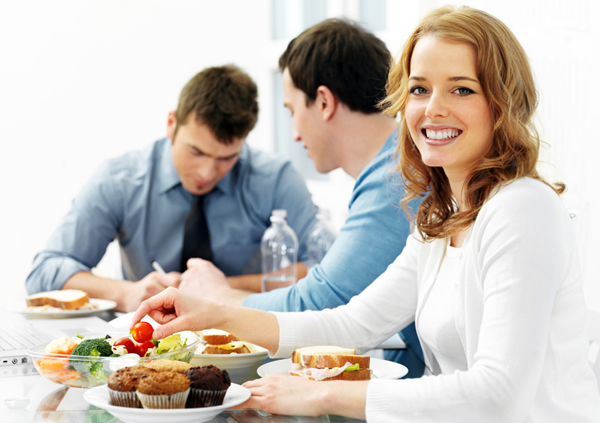 If you want to know frustrated or fed up your employees are then it might be worth sneaking a peak at what they're scoffing at lunch because, according to one new study, our mood in the office directly affects what we choose to eat later in the day.

A huge 77 per cent of workers surveyed said their mood 'definitely' impacts the food they eat at lunch time so if you're prone to reaching for a sugary snack when you're feeling stressed – you're not the only one.

Just over half (54 per cent) of employees admitted to abandoning healthy eating plans when they were having a rough day, opting instead for fatty foods like burgers, curries and pizza.

Conversely, half of all respondents said they always opt for a healthy lunch when they feel happy and positive about work.

But it's not just what we eat at lunch that gives our mood away but how we eat.

47 per cent of workers said they rush their food down if they are having a busy or stressful day with the average length of time taken to devour our meal standing at just six minutes!

The survey also found that:
The typical office worker forks out the equivalent of $395 a year to improve their mood
41 per cent of adults encourage the rest of their family to join them in eating takeaways or fast food if they've experienced a bad day at work.
72 per cent of workers said a bad day in the office was the main reason for comfort eating