The Indian government were left more than a little red faced when it emerged one employee had been on sick leave since 1990!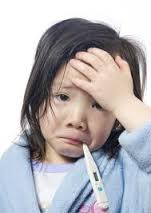 1990 – the year the Edmonton Oilers won the Stanley cup, the year Forrest Gump first stole our hearts and the year Tomagatchis took over the world. Also, the year electrical engineer AK Verma decided to pull a sickie and never come back.
It might seem like a lifetime ago (or more, for some of our younger readers…) but AK Verma managed to remain employed by the Indian government for that entire time – he's only just been fired.
Urban development minister M Venkaiah Naidu said a case of "wilful absence" had been proved against electrical engineer AK Verma. It seems like somewhat of an understatement to us…
Apparently, the evasive Mr Verma had been under investigation since 1992 (the year Miley Cyrus was born) but had refused to cooperate. Formal proceedings to dismiss the absent employee were not begun until 2007 – a full 15 years after his first sick day.
According to the minister, it took a further seven years for the department to reach a decision and dismiss him.
Absenteeism is a persistent problem within government-run offices in India and the country's bureaucracy is notorious for its inefficiency but while the quarter-century decision might shock some readers… it's not even a one-off in India.
Last August, a state school in Madhya Pradesh dismissed a teacher who had been absent for 23 years of her 24 year career.
Thankfully, Prime Minister Narendra Modi has promised to get a handle on it - he now makes unannounced visits to government offices and reports suggest absenteeism has since plummeted.
More like this:
The best jobs for lazy people
Unusual euphemisms to tell people they're fired
This guy taught his boss a thing or two about punctuality