Perhaps you've always fancied yourself as the Little Mermaid? Or a bridesmaid for hire? We take a look at some of the quirky jobs on the market.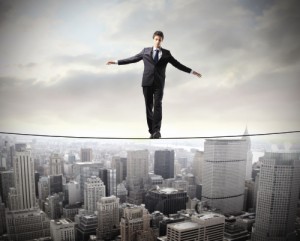 If you've been thinking about making a career change, there may be more options available than you think.

Do your talents lie in the performing arts? Do you have a passion for the marine environment? In that case, becoming a professional mermaid could be the career for you.

According to news.com.au, you can channel your inner Ariel, put on a tail and get work in the entertainment and events industries.

Californian Linden Wolbert is a self-styled professional mermaid and her website says she has a degree in film and science and a love of the water that led to snorkelling, scuba diving and free diving before she decided to don the finned tail.

Australian model Hannah Fraser also turned her love of mermaids into a career, becoming a freelance mermaid who swims with sharks and whales as part of her environmental activism.

If you have the ability to fit into different groups, you could become a bridesmaid for hire.

A Weird Jobs blog post says that a stand-in bridesmaid – used when the bride doesn't have enough friends to match the number of groomsmen, or some have pulled out at the last minute – should be personable and able to act the part.

She should also be "easy on the eyes for guests seeking a little distraction during a long, sometimes boring ceremony".

Some of the other unusual jobs listed in the news.com.au article include pornography historian - a real position, held by former adult film star and director Bill Margold – and teen exorcist.

But our favourite is the pet food testing role. Humans are paid to taste test pet food although according to the article, they don't swallow the products.

Instead, they check for taste and texture to see whether it will appeal to animals.

How would you recruit for jobs like these?