Not to be left out of current hiring trends, the mob is jumping on the social media bandwagon to recruit new members.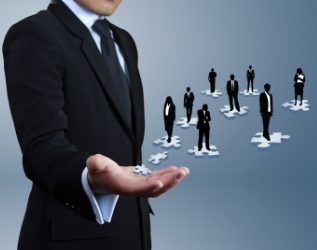 Hiring managers are increasingly being told that social media is key for finding the right candidates, but what if the mob is using it is that an endorsement?
One Palermo, Italy, mobster, Domenico Palazzotto, 28, created a
Facebook
page under a false name, posted photos of himself cruising on motorboats, sitting down to sumptuous lobster and champagne dinners and riding in a limousine.
The rising boss, who allegedly helps run extortion rackets, listed his liking for Neapolitan music and the US singer Kenny Loggins and name-checked an Italian TV series about the Mafia.
But between bragging about his lifestyle and mocking police, Palazzotto found time to recruit.
"Do I need to send a CV?" a potential applicant asked.
"Yes, brother," Palazzotto replied. "We need to consider your criminal record. We do not take on people with clean records."
He's even trying to improve his employer branding: "Join my team.. We are the strongest, ha ha ha."
Unfortunately for Palazzatto and his mobster friends, it seems his fondness for social media could backfire on him.
"The new generation are using Facebook, texts and WhatsApp to show that they are going to the best discos, beaches and restaurants, because they believe that is key to earning respect. The problem is that makes you traceable and they are getting arrested," an anonymous investigator told the
Daily Telegraph
.