One employment lawyer offers her advice on implementing effective employee objectives for 2015.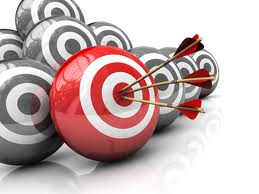 Many of us headed back to work this morning for the first day at the grindstone in 2015 but as some employees remain at home making the most of their accrued holiday time, it can be easy to put things off until the office is back to normal.
However, one such task which should not be left any later is the implementation of employee performance objectives.
"Now is an appropriate time to begin goal setting and implementing employee performance objectives," writes employment lawyer Melissa Kennedy, particularly if performance is sub-par.
Without objectives, employers may find themselves unable to adequately prove if a worker has been unproductive and at risk of a termination law suit - should it come to that.
"If employee performance is continually of concern and below expectations, it is important to promptly address this with the individual and document accordingly," writes Kennedy. A performance improvement plan (PIP) can seek to correct unacceptable behaviour and is essential to getting them back on track.
However, disciplinary action may be taken if an employee does not actively participate in improving their performance.
"Should it be necessary to end the employment relationship, the organization will be in a good position, having demonstrated their due diligence in managing the employee's performance."
So what makes a good system?
"A performance management program should be proactive and specific," writes Kennedy. "Goals and objectives should be aligned with the individual's duties; ensuring that they are challenging, but reasonable, and not so overly aggressive that they be unattainable and seemingly discourage and demotivate the employee."
"Establishing clear expectations which are tied to the overall mission and vision of the organization, and which are aligned with and cascaded from senior leadership, will ensure that employees understand their role and value within the organization, and will work to continually motivate them throughout the year."
Implementing the program early is essential – but checking in on a regular basis is just as important.
"A good practice is to meet periodically throughout the year and for a formal mid-year review, to determine whether performance is on target to achieve goals and objectives," writes Kennedy. "This proactive approach will ensure that any inefficiencies or shortcomings are met with support, guidance and clear direction."
More like this:
Three ways to reduce your risk of a law suit
Avoid legal traps when terminating a fixed-term contract
Why HR needs to start coaching employees