The company's CTO is just the latest senior exec to leave in just a few short months – can the popular photo-sharing app recover?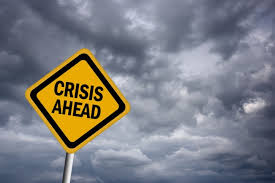 A major start-up providing a popular photo sharing app appears to be having a leadership crisis as yet another executive departed the company late last week.
Chief talent officer Simmi Singh was
reportedly
fired from Snapchat after just seven months on the job, joining a number of other senior execs who've left since the start of the year.
Despite her short tenure, Singh – who had previously worked at executive search firm Egon Zehnder – was said to have been largely responsible for several key hirings, including former Mattel exec Drew Vollero who took up the CFO spot in August.
Although sources for tech information site The Information indicate Singh was fired, Snapchat simply confirmed her departure, declining to say whether she had left voluntarily or not.
Among the other recently departed leaders is former head of sales Mike Randall, who was first to depart in January. Randall was followed by then-HRD Sara Sperling in February and, just weeks later, ex-COO Emily White followed suit.
The three had all been lured away from fully-fledged tech giant
Facebook
.
Randall, who had 4 years' service at the social networking site, left Snapchat after a stint of just seven months. It was hoped Randall would help monetize the app and help strength Snapchat's long-term business prospects.
Similarly, HRD Sara Sperling joined Snapchat after four years at Facebook – during her time under Mark Zuckerberg, Sperling built internal programs and community groups for employees, headed up Facebook's diversity efforts and helped the global company create its Transgender & Gender Identity Policy.
Sperling left Snapchat after an even shorter stretch of just six months, citing personal reasons.
Finally, fellow-Facebook turncoat Emily White abandoned ship – the highly-regarded Silicon Valley exec enjoyed a longer tenure of about 16 months but differing visions between herself and co-founder Evan Spiegel spelled the end.
Now, all eyes will be on the ephemeral messaging app to see if it can recover from the spout of recent high-profile departures.
More like this:
International progress for living wage campaign
Could executive coaching be your next career step?
C.A supports cheerleaders' wage battle