The legislative review concerning workplace harassment won't be in vain, according to MaryAnn Mihychuk.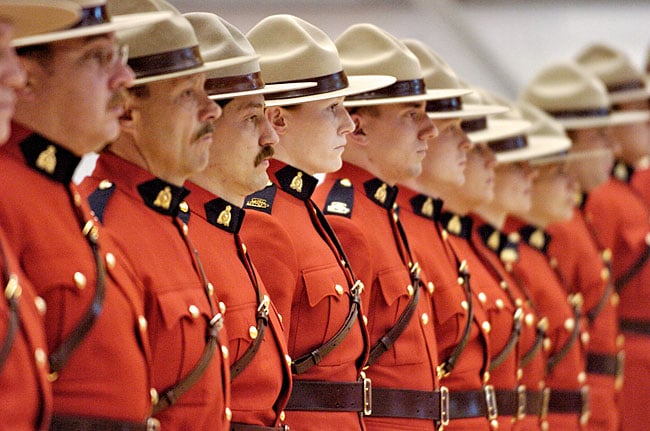 Labour Minister
MaryAnn Mihychuk
says she expects to ``see changes'' flow from a legislative review concerning harassment issues within the
RCMP
after hearing from a disgruntled female Mountie.
Mihychuk asked for a briefing from Public Safety officials after receiving a message from an RCMP member who alleged the Mounties had failed to ``adequately address her complaints'' of sexual harassment through internal procedures, an government memo reveals.
The minister and her officials wanted to know more about the RCMP's policies, procedures and guidelines to gauge the need for possible amendments to Part 2 of the Canada Labour Code, intended to protect employees from violence in the workplace.
Mihychuk said Wednesday that as someone who worked as a geologist in the male-dominated world of mining, she knows ``it can be pretty rough'' for working women.
``So I wanted to be sure that our government was going to be looking at it,'' she said before entering a caucus meeting. ``And then as minister of labour, of course, I'll have an opportunity to have real input. So we'll see changes.''
Public Safety Minister Ralph Goodale received a copy of the unidentified Mountie's email as well as messages and letters from 17 other people, including current and former RCMP members, detailing their experiences of workplace and sexual harassment within the police force, the memo adds.
The Canadian Press obtained a declassified version of the heavily censored February memo under the Access to Information Act.
The RCMP has been grappling for years with complaints from women and men about bullying and harassment.
Just two months ago, the national police force said it would launch a new effort to eliminate sexual misconduct in the workplace after an internal review criticized its response to an ``egregious'' case involving nudity and harassment at the RCMP-administered police college.
In response to questions about Mihychuk's concerns, Employment and Social Development Canada officials said the minister was working with Status of Women Minister
Patty Hajdu
to ensure the safety of workers under federal jurisdiction.
``Violence and sexual harassment are unacceptable in the workplace, and in any environment.''
Employment and Social Development Canada consults with Public Safety whenever needed in order to provide Mihychuk with comprehensive and current briefings, the officials added.
The RCMP did not respond to questions about the government memo.
Scott Bardsley, a spokesman for Goodale, said the minister has taken a number of steps on harassment in the RCMP.
They include appointing a former auditor general to review the RCMP's response to lawsuits from four members of the force alleging harassment.
As a special adviser, Sheila Fraser will provide recommendations on the policies and procedures the national police force pursued after Catherine Galliford, Alice Fox, Atoya Montague and Susan Gastaldo filed legal proceedings against the RCMP.
In addition, Goodale has told the RCMP he expects comprehensive, transparent investigations, serious disciplinary measures, support for victims and concrete action to end toxic workplace behaviour.
He has also asked the Civilian Review and Complaints Commission for the RCMP to look at whether recommendations it made three years ago on harassment have been implemented.
In a 2013 report, the watchdog said the force must take swift and effective action on complaints of harassment and intimidation to restore the shaken confidence of both members and the public.
It called for a more independent process, strict timelines for responding to accusations and force-wide training on the issue.
Since then, new legislation has revamped the way such cases are handled within the force and training has also been stepped up.
The Mounties have pledged zero tolerance for harassment.
Recent stories:
Are your top performers a flight risk?
The search is on for HR's rising stars
Employers change tack on tattoos