Fresh data has confirmed previous surveys that suggest the majority of workers in Canada are miserable in their jobs.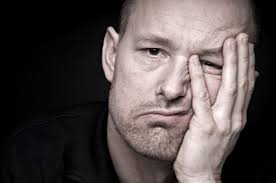 Fresh data has confirmed the findings of previous surveys that suggest the majority of workers in Canada are miserable in their jobs.

The Greatness Gap: The State of Employee Disengagement report released yesterday by employee recognition firm Achievers, found that 51% of Canadian employees are not happy at work, more than the 48% unhappy in the UK.

Citing North American regional statistics – which includes Canada – the report also found a large number of workers are disenchanted with their company's mission and demotivated by a lack of positive feedback from superiors.

"The results for the North American workforce survey show that employee outlook on engagement is split right down the middle," said a statement.

"While less than half of the workforce are passionate about their company's mission, the other, bigger, portion (58%) don't find the mission inspiring at all."

The report suggests a lack of passion for a company's mission could be one key factor contributing to a lack of employee loyalty in Canada. The survey revealed 50% of North Americans want to work for a new employer within a year.

Statistics revealed in the report include 61% of employees not knowing their company's mission, and 61% not knowing their organisation's values.

A 55% slice of North Americans do not trust their company's leadership.

"Employee engagement needs to be a top priority for executives in today's changing workplace," Achievers general manager David Brennan said.

"Research proves that business success is driven by engaged employees — those employees that know why they get up every morning and go to work. The results from this study should incite organizations to take action and implement engagement strategies today that will help keep their employees tomorrow."

A global Gallup survey has previously found that only 13% of employees are engaged at work, with 24% actively disengaged and 63% not engaged.