Incredibly, it seems, the employees failed to recognize the man running the world's largest manufacturing company was in earshot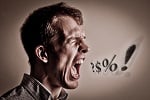 CEOs and top executives often have very minimal interaction with front-line staff but the lack of face-time can come back to bite both parties – just like it did this week for one multi-billionaire boss.
Self-made success Terry Gou founded what is now the world's largest manufacturing contractor back in 1974, making plastic parts for television sets from a rented shed in Taipei.
The Taiwanese-born business mogul began with less than CA$10,000 and just 10 workers but his company Foxconn is now comprised of over a million employees and takes the title as the world's 10
th
biggest employer.
Despite his heavy-weight reputation, two workers at his factory in Shenzhen failed to recognize Gou as he carried out a site inspection.
The global manufacturing magnate had just finished lunch when he caught two employees smoking outside of the canteen in a designated no smoking area.
Ghou, who is worth approximately CA$62 billion and has factories all over the globe, intervened and asked them to stop.
Unexpectedly, the workers responded; "Who are you? It's none of your f*****g business."
Understandably angered by the employees' disrespectful retaliation, Ghou fired the pair on the spot.
Incredibly, the embarrassing moment was caught on camera and Ghou can be heard saying; "If he doesn't fix you, I will fix you. Foxconn doesn't need staff like you."
The seven-second video clip can be seen below:
More like this:
Winners announced for GoodLife Leadership Awards
Major paternity-leave plans from Mark Zuckerberg
Employers be warned: punitive damages continue to climb