Employees can end up exhausted if they're constantly chasing targets, says one leadership expert.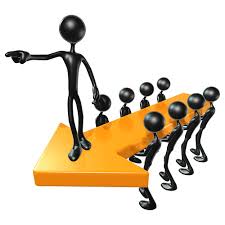 Leaders like Jeff Bezos and Steve Jobs are known for being bold thinkers who drive their teams to hit their goals. They hold themselves to high standards and expect the same from team members.
But while such leaders can have a major impact on their company's bottom line, their leadership styles "might be too exhausting for employees to keep up with," wrote organisational leadership expert and author Mark Murphy.
If you are following Steve Jobs' leadership style, then you should be on the lookout for two warning signs from your team.
'
Your employees are anxious'
Are they missing deadlines and making mistakes often? And when they do make mistakes, do they appear to magnify the situation or beat themselves up over it?
If so, chances are they're feeling very anxious.
Instead of telling the employee to 'stop whining' or to 'suck it up', back off a little bit and dial down your intensity, he advised.
If possible, break down the project into smaller pieces to help them feel less overwhelmed.
'
Your employees don't bring you bad news'
No bad news is not good news for team morale, said Murphy.
"Leaders who know what's going wrong in their operations generally have a higher career survival rate than those in denial," he said, adding that employees need to be comfortable enough with you to let you know when there is bad news.
When it seems like the information flow in the organisation is weak or non-existent, be proactive and speak directly to the employees and ask them "what's been getting in their way and how you can help fix it".
"Challenging your employees to 'reach for more' is a cornerstone of great leadership. But you do want to guard against pushing your team so hard that they buckle under the pressure," he concluded.
Recent stories:
What HR can expect from unions in 2017
Are working dads getting a raw deal?
Disability discrimination alive and well