One HR specialist says the issue can have a major impact on organisations and even society as a whole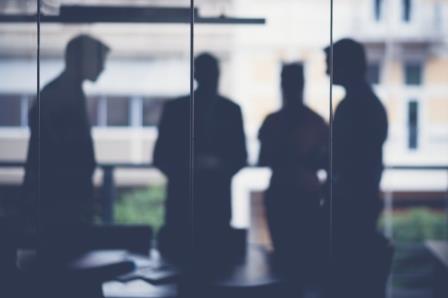 Office politics are often accepted as part and parcel of many workplaces – however, they can easily cause a major drain on finances if things go too far, warns one senior HR specialist.
"It can end up costing organisations and even society millions of dollars because office politics can create a stressful work environment which leads to lower productivity and morale with higher absenteeism," says Julie Rowlands, a specialist with Staples Rodway.
There are also huge costs associated with high turnover, training new recruits and even legal fees if an organisation ends up with a personal grievance claim, she continues.
"If you've constantly got people moving on then you're always starting again with a new employee and it can take a person up to six months to get to be fully productive," she explains. "For those first six months they're often operating at about 50 per cent of their capability so those costs are huge."
Rowlands, who has over 20 years' experience in the industry, says she's worked with companies that have such a pervasive office politics problem that they're constantly dealing with high churn and steep training costs rather than getting to the root of the issue.
"They almost lock themselves into that constant state so rather than actually stopping and thinking about the problem then figuring out what needs to change with the company and its culture, they just keep on recruiting and accepting the reduced level of productivity and engagement," she says. "It reaches a point where it almost becomes too hard to deal with."
For employers that do suspect there may be an office politics problem, Rowlands says the most important thing is to be incredibly clear about the cultures and values it wants within the organisation.
"HR has a key role in driving that, really challenging and encouraging managers to actually have a look at the kind of organisation that it is and what they want to create," she tells HRD.
"They have an opportunity to provide and initiate good training around how to resolve conflict if conflict exists, how to assert yourself and how to have the courageous conversations that need to be had sometimes," she continues.
"It's about making sure that people are equipped to deal with things more effectively themselves because we're not always good at having the courageous conversations and we're not good at dealing with the hard things so stuff gets swept under the carpet and it gets way bigger and uglier than it has to be."
Rowlands also says Hr professionals can reduce workplace politics by ensuring that their practices and processes are as transparent as reasonably possible.
"That way, employees don't think certain individuals are getting special favours or preferential treatment – they see that this is the policy and this is the procedure and it's about that fairness."
Finally, Rowlands says it will be impossible to stamp out harmful office politics unless senior leaders role model the behaviour they want to see within the organisation.
"They've got to be seen challenging behaviours that aren't okay and they've also got to be seen acting in a way that's about supporting everybody in the organisation," she tells HRD.