The Swedish furniture giant has become the first national retailer to offer all UK employees the recognized living wage.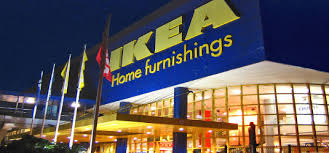 Living-wage campaigners battling against big businesses have received a welcome boost after a world-famous furniture giant officially backed their corner.
IKEA announced earlier this week that it would be paying all UK employees – including those under 25 – the recognized living wage. In doing so, they become the first large national retailer to make such a commitment.
"Introducing the living wage is not only the right thing to do for our co-workers, but it also makes good business sense," explained a representative for the iconic company. "This is a long-term investment in our people based on our values and our belief that a team with good compensation and working conditions is in a position to provide a great experience to our customers."
The Swedish store revealed it would be paying London employees £9.15 (CA$18.51) an hour while workers outside the capital will receive £7.85 (CA$15.88) an hour.
Bosses say the new policy will be introduced in 2016 and approximately 50 per cent of the UK workforce – or about 4,500 employees – will see their wage increase.
UK workers aren't the only ones benefitting from IKEA's benevolence – the company announced last month that it would also be increasing the minimum hourly wage for US workers by 10 per cent.
Rhys Moore, director of the
Living Wage Foundation
, heralded the move: "The experience of the campaign throughout has been that you need a first mover in every sector," he told the
Guardian
. "This opens up some fruitful conversations with others who have said this is impossible in retail and it can't be done. It can."
More like this:
Kitchener-Waterloo worst for women
Firm praises tyrants' leadership
Rudeness in the workplace: an epidemic