Another brick-and-mortar retailer will be shuttered, leaving the future of employees in question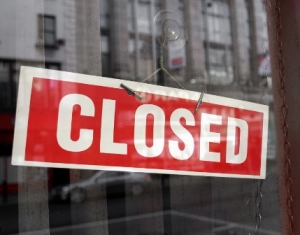 DSW, a US shoe company retailing across Canada, will soon be closing down all 38 of its Town Shoes stores, leaving the future of workers in question.
The closure will affect 400 Town Shoes employees. They now face the possibility of reassignment in other DSW properties, such as Shoe Warehouse, Shoe Company, and other DSW retail brands.
"Unfortunately, as the competitive landscape for mid-luxury, mall-based footwear has dramatically changed, comparable sales have deteriorated consistently and generated significant operating losses," said DSW spokeswoman Margaret Standing.
Town Shoes is a heritage brand established in Toronto in 1952. DSW purchased a 49.2% stake in the brand for $75.5m in 2014, and eventually bought out other investors for $44.7m in May this year.
"The decision to exit the Town banner was a difficult decision to make, given its heritage," Standing told The Canadian Press.
As online shoppers continue to bolster e-commerce sites, brick-and-mortar stores like Town Shoes are left to grapple with the same fate as those of larger retailers. Sears and Target in Canada, for instance, were both forced to close down because of changing consumer behaviour.
Workers are often the most vulnerable when it comes to this kind of upset in the retail industry.
When Target Canada shuttered 133 stores and racked up $2bn in losses, the company had to let go of 17,600 employees.