Identify your leadership style, spot areas for improvement and even learn your ideal profession – are you really suited for HR?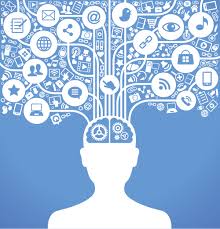 Leadership approaches vary from person to person but those who can accurately identify their own style will find it easier to harness personal strengths and work on any weaknesses. With that in mind, HRM is launching a free DiSC personality test to help HR professionals figure it out.
The behavioural assessment tool is based on four key characteristics – dominance, influence, steadiness and compliance – and examines the extent to which someone exhibits each trait.
The free program also offers leadership lessons and areas for improvement as well as comparable personas and advice on your ideal profession – is HR really for you?
Crystal Dunlop
, director of HR at accountancy firm RLB, says DISC testing significantly improved communication channels with high-level execs.
"DISC testing really opened up the communication for us, especially with the partner group," she told
HRM
. "It's shown them that just because someone thinks or works in a different way, doesn't mean they're wrong."
Try out HRM's DISC test
here
.
More like this:
Are you casting your recruitment net wide enough?
Meet the man who never fires anyone
How to keep home life calm when work gets crazy