HRDs are fast becoming an integral part of the C-suite, taking part in strategic business discussions, Mark Roberts says.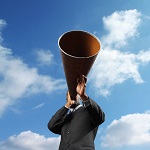 He is the associate dean of Executive Education at INSEAD, whose Singapore campus launched a new Leadership Development Centre earlier this year.
"We've got to view it as how to help HRDs to build the confidence to join those discussions with equal footing as people from other functions of the business."
Drawing from INSEAD's programme for HRDs, called Business Strategy for HR Leaders, Roberts identified five key areas to work on to help HRDs join these discussions.
1. Know your industry inside out
"They are going to need a macro view of the industry, and to take their HR hat off and start to really think about the industry that they are in," Roberts said.
"What's the macro view, and how is that industry really evolving? How are players in the industry shifting? Are there new entrants coming in? Is technology disrupting the environment? To really start to get some tools and confidence around how to think about the industry they are in and what is the phase of that industry."
2. Learn the lingo and the business position
"The second area is looking at how do they start to really gain the language and understanding around their company's own competitive position in the market. How does their company's business and operations relate to the competition? The classic stuff, in terms of what are their strengths and their weaknesses?"
3. Build new strategies
INSEAD uses Blue Ocean strategy, a comprehensive framework for developing innovative strategies, Roberts said.
"It's about thinking and helping the HR population gain confidence around understanding what a process looks like to develop a new strategy, so they can take part in a more comfortable way."
4. Creating corporate advantage
"By that we are thinking of stuff like how do they leverage the resources and capabilities that they've got as an organisation?"
It was important for HR leaders to understand the advantages and disadvantages of moving into new geographies or new industry sectors, or engaging in an M&A, Roberts said.
"Typically they are not going to be finance experts but it will give them enough know to join those discussions, so they don't feel as if they need to be quite when the finance and M&A discussions are happening – that they can really come to the table with an informed set of frameworks and tools that help them articulate their thinking in those discussions."
5. Executing those strategies
This involves thinking about how do you mobilise the people around a strategy that is in place and how do you define what type of people capability you need, and what changes that are required to execute the strategy the company put in place, Roberts said.
"We help them think about how they can align their HR activity, processes and approaches with the business needs and the business strategy, not just today, but going forward. So it's about anticipating what the business is going to need in the years ahead.
"HR people are no longer just experts in HR – they are expected to be true business partners."
More like this:
Career suicide for HRDs: the pitfalls you might be unaware of
Senior leaders underestimating "change fatigue"
Exclusive: HRM talks to Tangerine's CEO