A senior vice president of HR has been named in a lawsuit alleging sexual harassment by a former premier of Ontario.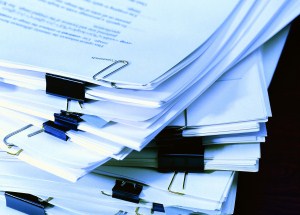 A senior vice president of HR has been named in a lawsuit that alleges sexual harassment by TO2015 chair and former Ontario premier David Peterson.

The National Post reports Karen Hacker, a senior vice president of HR at Toronto 2015 Pan and Parapan American Games, was named in the lawsuit last week.

A female manager with the games, Ximena Morris, filed a statement of claim in Ontario Superior Court last week alleging Peterson had directed flirtatious greetings, an unwanted hug and sexually tinged remarks at Morris.

The lawsuit alleges Hacker, among other senior executives, contributed to her demotion after the harassment and failed to take action on her behalf.

Morris claims that, after being demoted in April 2014 for formally complaining about Peterson, she had a follow-up meeting with Hacker in May.

However, when Morris asked for a copy of a report she had previously filed with her allegations against Peterson, she alleges that it did not materialize.

Instead, the claim says Hacker responded: 'Bad things happen in this world, we need to get over them. The Holocaust happened. We need to get over it."

No statement of defense has been filed in response to the lawsuit, but Neala Barton, TO2015's VP of communications, stridently defended the team.

Barton told The National Post that the statement of claim "grossly misrepresents how management at TO2015 handled Ms. Morris's allegations."

Peterson has also communicated his denial of the claims. "I deny the allegations, categorically, and look forward to confronting them in court."

The lawsuit also names CEO Saad Rafi, who Morris claims responded to some of Peterson's public flirtatious overtures by saying to Morris: "Please don't sue us, please don't sue us. Let it roll off your back."

Peterson was premier of Ontario from 1985 to 1990, and was central to Toronto becoming the host city for the 2015 Pan and Parapan Am Games.

The lawsuit also names the Pan and Parapan Am Games organizing committee, the Canadian Olympic Committee and senior VP of public affairs Amir Remtulla.