A Toronto man has been charged with attempted murder after allegedly attacking his former managers after he was fired.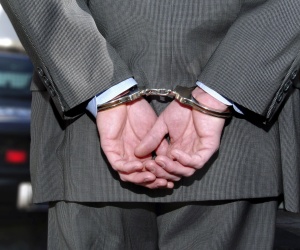 A former Ceridian employee has been charged with attempted murder after allegedly stabbing four people just minutes after being fired this week.

Chuang Li, 47, was informed of his termination by two managers, and then asked to leave, Detective Dan Darnbrough told The Star.

Police allege Li stabbed both managers — a woman and man — "several times." It is not yet known whether either was Li's supervisor. A third manager who heard the commotion was attacked as he came to investigate. The three victims were Ceridian's Dayforce HR manager Rajsri De, vice president of research and development Jimmy Konandreas and implementation director Scott Berenthal.

The fourth victim is believed to have tried to stop Li as he left the office. Employees at Ceridian's North York office subdued Li until police arrived, by which time Li had "calmed down," according to Darnbrough. De remains in hospital in stable condition, while the other three victims have been released.

Li has been charged with three counts of attempted murder, four counts of aggravated assault, and four counts of assault with a weapon. He will reappear on Friday for a bail hearing.

"Our thoughts and prayers are with the victims and their families," said a statement from Ceridian CEO David Ossip and president Dave MacKay. "As you might imagine, this is a very difficult time. The entire Ceridian family is shocked and deeply saddened by this incident."

Have you ever been threatened by an employee? What precautions do you take to protect yourself and your colleagues?