Media giant's VP of HR shares her greatest successes, and what industry professionals need to learn so they, too, can triumph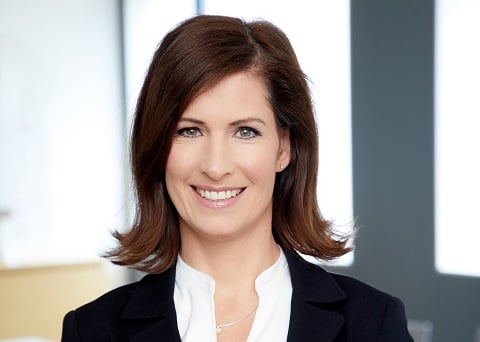 Bell
's vice president of human resources Kristine Emmett is a business and HR professional with more than 25 years of corporate and entrepreneurial experience. She leads a team supporting more than 13,000 employees in the
Bell
Media, Network and IT business unit.
Emmett was previously responsible for organizational development at Bell, following seven years at the helm of Inspiring Leader, where she worked with executives and high-potential leads internationally to propel their careers and team performance.
Here, she shares what HR needs to learn to stay relevant, why business acumen is essential
If you could give your younger self, or someone entering HR for the first time, one piece of advice – what would it be?
The most valuable advice I would offer is to really understand, and appreciate, the role of HR – to develop and execute the people strategy that allows the business to achieve its objectives. It's essential that HR professionals have strong business acumen. Individuals that have studied business can have a wonderful career in HR. And I've also witnessed many HR professionals who have spent their career in HR take on a new role in the business, and then return to HR with an even better understanding of the essential role HR plays in business success.
Is there anything exciting in the pipeline for your HR department?
Like all of BCE, the HR department has an innovation agenda. We have a strategy and projects to best utilize people, processes and technology to create a high tech/high touch environment for 50,000 employees. We strive to reduce administrative work to increase the strategic HR value for the business. We have also recently rolled out our new HR Competency Model to ensure our team members are strategic partners for the business, increasing their skills in the areas of business acumen, analytical thinking and change leadership, and coaching them to be critical influencers and human capital champions.
What's the biggest professional obstacle you – or your team – have faced and how did you overcome it?
With my team, I support Bell Media, Network and IT. The Network team is transforming how Bell delivers the best customer experience with seamless access to a software-driven, cloud-based ecosystem. As part of this culture change, our chief technology officer challenged the HR team to look at every HR practice – from recruiting and performance management to career pathing – to ensure that our tools and processes were consistent with the Network 3.0 culture and mission. It has been a wonderful opportunity for myself and my team to learn the business, challenge the status quo, and be strategic partners in the transformation.
What's your biggest industry worry or concern right now?
My biggest concern right now is that HR is not transforming quickly enough to meet the needs of the data-driven world of business intelligence. We need to train our teams to think analytically, to use data to understand opportunities and challenges, and create solutions. To address this change, we need to focus on in-class learning about how to access and integrate data, in combination with experiential learning.
If you could change anything about the HR industry, what would it be?
I would want HR to focus first on the business and then on the HR functions. Yes, HR has a very important role of ensuring legal compliance and leading ongoing processes – like recruitment, performance management, labour relations, engagement surveys, salaries and bonuses – but beyond that, HR needs to be about creating and executing the people strategy to enable business success. We need to start with the business need, not the HR process.
What is the proudest moment or achievement of your HR career so far?
I am most proud of having the opportunity to lead the Organizational Development Team at Bell that was accountable for attracting, developing and retaining highly engaged, agile and diverse talent to meet the company's current and future needs. The team was responsible for recruitment, performance and talent management, learning and development, diversity, and engagement. In three years, the team implemented a talent management system for over 50,000 users that included introducing a new engagement survey, an onboarding program, mentoring and career development websites, a senior manager training pathway, and recognition training. The team also revitalized our high potential and grad recruiting programs, improved employee branding, and enhanced succession planning.
What is the most rewarding thing about being in HR?
I think there are two very rewarding aspects to a career in HR. The first is seeing the business exceed its objectives, and knowing that HR played an important role in that success. The second is seeing leaders and the team continually evolve to a higher level.
How do you predict the industry will change, if at all, over the next five years?
HR, like the rest of the business world, will become even more data and business intelligence driven. In turn, this will require HR professionals to increase their analytical skills and business acumen.
What would you like your HR legacy to be?
The most rewarding legacy would be to have senior leaders acknowledge me as their strategic partner who was instrumental in enabling them to be better leaders and achieve business success.