Tech industry HR leader and champion of women entrepreneurs speaks to HRD on changing times in HR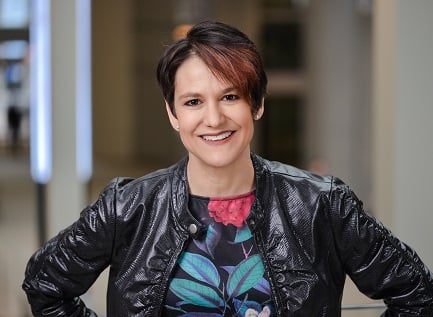 Throughout her career, Daneal Charney has worked with world-leading tech giants and Toronto's most innovative start-ups.
As director of talent at MaRS Discovery District, Charney leads a team working with entrepreneurs across high-growth sectors to scale their talent and increase their competitiveness as employers.
Charney is passionate about promoting female leadership in tech, co-producing the inaugural #MoveTheDial event, bringing together female start-up founders and venture capitalists.
She shares her insights on adapting to change, the importance of knowing your business, and why outsourcing HR functions to AI is a smart move.
If you could give your younger self, or someone entering HR for the first time, one piece of advice – what would it be?
Work in different areas of the business before you join an HR department. This will have multiple benefits:
Gives you credibility in other areas of the business and the ability to contribute to decision-making more broadly
Builds cross-discipline capabilities that can later be leveraged in your role. Today, HR is marketing, sales, real estate, etc – just located in another department.
Aligns your HR role to the business objectives and makes you a stronger business partner.
Is there anything exciting in the pipeline for your HR department?
Lots! We are building an HR tech stack for recruiting which will benefit our high-growth clients in scaling up their talent. This HR tech stack will pull from the emerging innovators in our MaRS Work & Learning sector that are changing the role of HR. It's an exciting time we are in – HR tech is giving us the opportunity to outsource manual and repetitive work and focus on higher value, complex work that adds more to the core business.
What's the biggest professional obstacle you – or your team – have faced and how did you overcome it?
The biggest obstacle we continue to face is the amount of work that our three-person team delivers. Our team's agility is key here. We push ourselves to continually get more efficient as well as re-design our work. We use Agile Scrum practices in our weekly interactions to ensure we focus on the right things, deal with obstacles right away, and continuously learn and pivot.
What's your biggest industry worry or concern right now?
HR professionals are not adjusting fast enough to opportunities. Our reputation is damaged, even though there are lots of great examples of progressive practices making a difference. We need to reinvent our role to focus on work core to the business and outsource work that is better done by a machine. There is so much exciting HR tech using AI that we can take advantage of.
If you could change anything about the HR industry, what would it be?
We have marketing and HR expertise on my team. HR professionals either need to get broader business experience and capabilities, or hire non-HR people for their team.
What is the proudest moment or achievement of your HR career so far?
Publishing a career survival guide for millennials that has been part of both Aviva Canada's Grad Program and Pepsi Food's Young Leaders Program.
What the most rewarding thing about being in HR?
It is the most complicated part of the business which also leaves so much room for creativity: figuring out how to attract, engage and extend the lifetime of an employee is both art and science.
How do you predict the industry will change, if at all, over the next five years?
The regulatory framework is shifting in HR to reflect the contingent, global nature of future hires.
What would you like your HR legacy to be?
I am a provocateur by nature. I hope that I can make a noticeable difference in advancement of women in tech.
I am an influencer. I hope to educate other HR/business leaders to adopt an HR tech stack that strengthens their ability to attract and retain people.
I am a builder by nature. I hope my team at MaRS can develop solutions that make a fundamental difference to the success of our tech community.
Related stories:
Women in tech: The sexist culture blocking their progression
Will your tech-talent stray to smaller pastures?
Want the latest HR news direct to your inbox? Sign up for HRD Canada's daily newsletter.