A home-grown Canadian consultancy has attracted another industry veteran to its ranks, this time from global firm Mercer.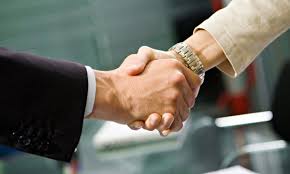 A home-grown Canadian HR firm has attracted yet another prominent industry veteran to its ranks – this time, from global consultancy Mercer.
Toronto-based Accompass – which has a workforce of around 40 – confirmed today that it has hired former senior consultant Anne Peiris as its latest VP of compensation.
"We really value Anne's pragmatic approach to building compensation solutions," said Accompass president Sarah Beech. "She will be a great strategic complement to the industry leadership and experienced group that we have been growing with since 1997."
Peiris, who is considered to be one of the industry's foremost thought leaders, joins the firm with 20 years' experience across a multitude of industries including insurance, finance and, not least of all, HR consultancy.
The addition of Peiris comes just two months after executive compensation veteran Anand Parsan and his senior team from Korn Ferry Hay Group made the decision to join Accompass.
Recent stories:
What summary judgements mean for HR
Canada plagued by productivity deficit
West coast city welcomes top HR event