Aimed specifically at first responders, Morneau Shepell's trauma assist program could help at-risk employees cope better.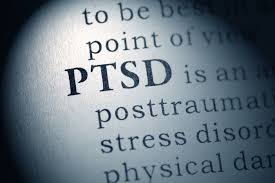 HR consulting company
Morneau Shepell
announced the launch of its trauma assist program yesterday – designed to help employees affected by post-traumatic stress, the confidential new program will connect individuals with specialized care that could help them cope better.
Focused on early intervention, the trauma assist program provides an opportunity for organizations to reach employees with mild to moderate post-traumatic stress symptoms at risk of missing work or going on disability before they reach that point.
"While post-traumatic stress affects thousands of employees across Canada, the impact on organizations and employees whose workplace or daily job involves traumatic stressors is profound," said Barb Veder, VP of clinical services and research lead at Morneau Shepell.
"We found that despite this, few short-term treatment and support programs exist for affected individuals," he continued. "The trauma assist program was designed to fill this need."
First responders are at least twice as likely, compared to the general population, to suffer from PTSD due to their routine exposure to traumatic stressors. When compared to the general population, people who have experienced trauma are 15 times more likely to commit suicide, four times more likely to abuse alcohol and drugs, and three times more likely to experience depression and be absent from work.
"First responders are impacted by traumatic events every day, yet many fail to seek support due to the stigma associated with mental health issues," said Chief Eric Jolliffe, York Regional Police.
"Stigma in the workplace for first responders is very common, leading employees to cover up their struggles and continue to report to work, in fear of demotion or job loss, and appearing weak to superiors and colleagues," he revealed.
First responders who continue to be exposed to potentially traumatic situations may eventually reach a "breaking point" even after what may appear to be relatively minor events. In the long-term, this can turn from presenteeism and lack of productivity in the workplace to absenteeism and disability leave. Through adoption of the trauma assist program, employers can help first responders across Canada break the silence and reduce the fear of seeking support in the workplace, while empowering employees to continue delivering valuable service to their communities.
"The key to successful post-traumatic stress treatment is early intervention," said Chris Dawson, CEO at the Edgewood Health Network Inc.
"If left untreated, these stressors can increase in severity, with the potential to develop into a serious mental health issue, such as PTSD."
Morneau Shepell's trauma assist program, an addition to the Employee and Family Assistance Program (EFAP), does not provide PTSD diagnoses. If diagnosis or long-term care for more severe symptoms is needed, the program will refer the individual to the appropriate resources and treatment with Edgewood Health Network – one of Morneau Shepell's partners – or with an existing partner of the individual's organization.
More like this:
Ex-Barclays trader tells court of obey-or-be-fired culture
Revealed: Best cities for work-life balance
Verizon gets deal in principle to end landline worker strike