It's every HR manager's worst nightmare, being physically threatened by an employee who has been terminated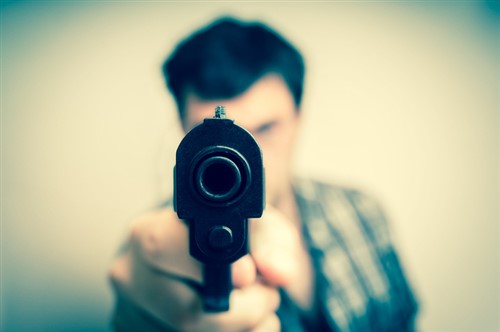 An HR chief in India was allegedly shot at after firing an employee for "unprofessional behaviour". Two people have been arrested for the crime, with one attacker later identified as the sacked employee.
Dinesh Sharma, HR chief at the Indian subsidiary of Japan-based Mitsuba Corporation was on the way to work when two men on motorcycles attacked him.
Police said the accused had Sharma at gunpoint and shot at him when he accelerated his car instead of stopping.
He managed to drive to the office, where co-workers took him to a nearby hospital. He had undergone surgery and was reportedly out of danger.
Sharma's father said the sacked employee had been threatening the HR head to re-hire him or face dire consequences, according to The Indian Express.
The police have registered the case and named three people in the report, including the former employee and his brother.
The report also mentions "seven-eight other people" as further suspects in the crime.
Though rare, HRD has reported other cases of disgruntled employees getting in trouble with the law after being called out by the employer.