Mental health awareness is a topic that's created something of a buzz in recent years.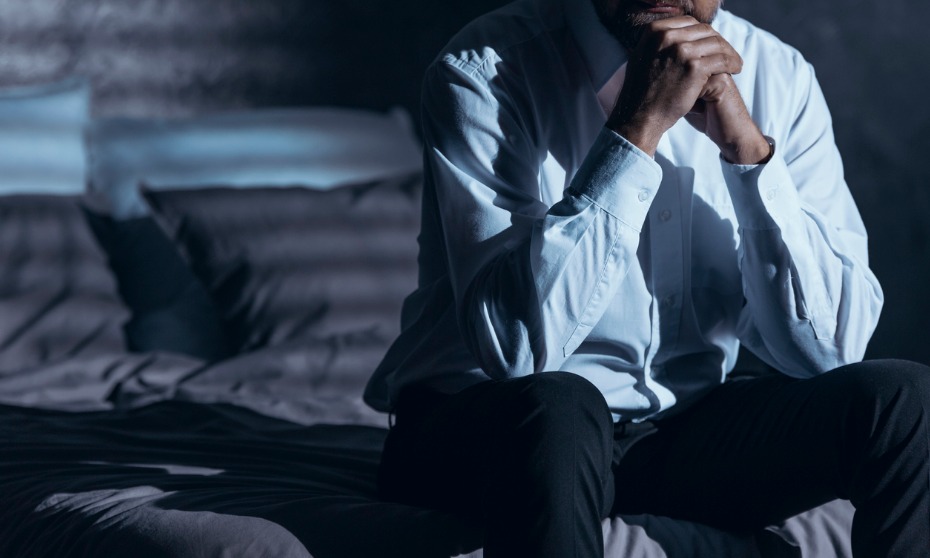 Mental health awareness is a topic that's created something of a buzz in recent years. As world leaders, actors and athletes become increasingly more open to discussing psychological wellbeing, there's one domain in which the topic still seems taboo – our workplaces.
And, when you consider that one in four of us will experience a mental illness at some point in our lives, surely it's time to shatter these dangerous misconceptions and get talking?
HRD Canada spoke to Jason Finucan, founder of StigmaZero – an organization committed to helping employers improve their response to workplace mental illness through their innovative online training programs – to discover why there's still a taboo around employee mental health and mental illness.
"Despite significant gains in awareness in recent years, mental illnesses like clinical depression or anxiety disorder are still treated far differently than physical illnesses," explained Finucan.
"As a result of the confusion, isolation and lack of support created by stigma, far too many people are suffering in silence with untreated mental illnesses. The reality is that stigma is a trap our society sets us up to fall into; we see stigmatized representations of mental illness in the news, film and pop culture. And, for many people, mental illnesses are still an uncomfortable topic compared to physical illnesses, like cancer or heart disease."
Finucan continued, "Many people who feel stigma towards a mental illness would, for example, find themselves saying "just try harder" or "why can't you get over it?" to a colleague, friend or loved one experiencing symptoms of depression, for example. However, they are doing so out of ignorance, not malice. It is important to remember that in the majority, stigma isn't a problem rooted in people's character or motives. Often, they don't even realize they have a stigma, which is why it can only be cured through specialized training. In my experience, what employees and managers are missing is training on how to approach these situations in the workplace. When impactful training is provided to all employees, a workplace culture can make a meaningful and positive shift; without training, this simply can't happen."
And this culture of silence does nothing but fuel the problem. A lack of understanding around the signs and symptoms of mental illness means thousands of employees are suffering every day – isolated and alone, without knowing where or who to turn to.
Finucan offered up some examples of warnings signs that could indicate a worker is struggling with their mental health.
However, he was also quick to point out that diagnosing mental illnesses should never be the responsibility of HR or management. Rather, HR should be the one to engage with the worker if and when they suspect there's a problem.
"With that in mind, if a person who is normally a relatively energetic, cheerful, productive and effective employee suddenly exhibits different behaviour and it continues for an extended period of time, that is a potential warning sign," continued Finucan.
"Their behaviour could be different in many ways; they may seem more anxious than before, or more hyper, or more sluggish and generally less engaged. The key is to watch for a sudden difference from what is normal behaviour for them, as it relates to work performance. There are a myriad of potential reasons for a person to behave differently in this way; perhaps they are going through a difficult personal challenge like a divorce, or they are struggling with an addiction to alcohol, or they may be experiencing the symptoms of a mental illness like depression, anxiety or bipolar disorder."
StigmaZero is committed to helping employers create a stigma-free workplace – one in which employers and employees feel they are treated fairly, supported and listened to.
"Ending stigma and providing a mentally healthy, psychologically safe workplace for all employees by investing in specialized training is a true win-win: it is the right thing to do and it is a smart business decision with a substantial ROI," added Finucan.
To hear more on how you can improve mental health in your workplace, download StigmaZero's free whitepaper here.