Too much bickering is bad for office morale – here's how to stop arguments before the atmosphere becomes awkward and uncomfortable.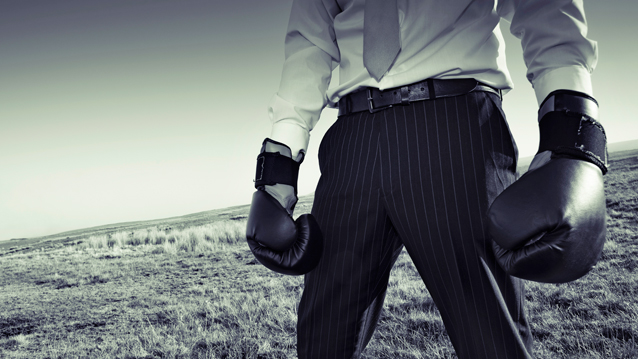 Obviously it's not HR's responsibility to settle every little argument in the office but when a dispute goes on for too long it can damage office morale and make other employees feel uncomfortable – here's how to put an end to any ongoing quarrels.
Learn from your parents
"Settling fights between employees is not that different from a parent dealing with a squabble between siblings," says leadership expert Scott Ventrella.
"Conventional wisdom tells us that it's usually best to let the two parties work it out between themselves," he continues, but if employees have become too emotionally invested, it can be difficult to find a solution.
"Eventually, Mom or Dad will need to be called in to serve as the combination of a referee, judge, and jury," says Ventrella.
Gather the facts
Corporate coach Ventrella, suggests meeting separately with each individual and having him or her share their own version of the problem as well as their own preferred outcome. This may require follow-up conversations or meetings with other employees to corroborate the respective stories.
"Remember, you are 'Switzerland,'" says Ventrella, "completely neutral."
Identify areas of agreement
Once you understand everyone's point of view, invite the feuding parties to meet with you and identify any areas of agreement.
"Focus on the big picture by uniting everyone under a common cause," says Ventrella. For instance:
"Can we all agree that this in-fighting (or behaviour) is counterproductive?"
"Is it fair to say that we're all 'pulling' for the same cause and really want do what's best for the company?"
"We may not solve this in one meeting, but going forward, may I have your commitment that we will work together to address the contributing factors/causes leading up to this problem?"
"This line of questioning depersonalizes the conflict by moving the attention away from the individual behaviour to the 'greater good,'" explains Ventrella. "It would be difficult for a reasonable person to answer 'no' to any of these questions."
Establish the final word
"At this point, you should have enough information to decide on a course of action," says Ventrella – whatever that is, it's important your employees know that their dispute ends here.
"Don't be afraid to share your own opinion," says Ventrella. "It's your job to represent the company and what's in the best interest of everyone involved."
Finally, Ventrella says HR managers should remind all parties involved of the company's guiding principles – "which often include values such as respect, integrity, fairness and teamwork" – and explain how their arguing is negatively affecting everyone around them.
"If handled correctly, employee 'fights' can actually lead to stronger relationships than existed previously," concludes Ventrella.
More like this:
Is Toronto Symphony Orchestra preventing freedom of speech?
How HR can lift morale during times of high-stress
How to overcome "Imposter Syndrome"