One CEO offers some useful tips about successfully garnering staff support while bringing significant cultural change into a firm.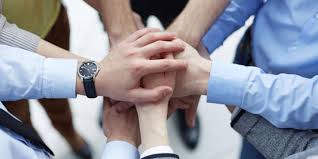 "You have to change or we're leaving" – these are the words that started one of America's most successful food and beverage businesses, Tasty Catering, on a journey of cultural transformation.
An interview between the Hitachi Foundation and Tasty Catering CEO Tom Walter has been published on
Forbes
, examining how he earned buy-in from his staff throughout this period.
"We began our change process by giving all employees a copy of Jim Collins' book 'Good to Great,'" he said. "We also formed a Good to Great Council, which still meets monthly, with rotating representatives from each department."
Walters then put together teams throughout the business which decided on the company's core values. A representative from these teams met with the Good to Great Council which sat down and defined the values.
"Defining our values in this way earned a deep level of buy-in, because everyone helped create them," he said.
The Council also works with employees on an on-going basis and attempts to boost individual productivity.
"For example, the Council asked everyone, 'What is one thing that disrupts you at work?' One person said the door opening 150 times a day constantly interrupted her thought process. We put tape on the door latch, put her in an interior cube away from the door, and her productivity went up 40 per cent."
Walter also said his company tries to boost performance through the philosophy of Immanuel Kant who believed people experience the greatest level of freedom when existing within a framework of clearly established discipline.
"Our core values provide that framework," he said.
Employees at Tasty Catering know if they stay within the parameters defined by the company's values, they are free to make decisions of their own accord. "As a result, the company basically runs itself; the employees serve as checks and balances for each other," he said.
These initiatives have already produced positive outcomes for the business, Walter added; "Last year in the course of our more than 10,000 events, there were only 81 errors. We attribute this low error rate to the ability of employees to make decisions on the fly."
More like this:
Billion-dollar HR start-up issues bizarre "no-sex" ban
Worker wins fight over flatulence, foot-baths and foul language
Lighter Side: Is this the world's most adorable application?