Employers need to be more proactive when it comes to addressing employee burnout, say industry experts.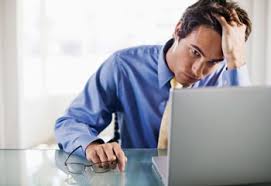 Rapidly evolving technology means organizations are now better connected than ever before but it comes at a high price – according to one new study, employee burnout has reached epidemic levels.

Conducted by Kronos Incorporated and Future Workplace, the study found that an incredible 95 per cent of HR leaders think employee burnout is "sabotaging workforce retention" within their organization.

Respondents also pointed to the leading causes of employee burnout with unfair compensation cited as most often (41 per cent) followed by unreasonable workload (32 per cent) and too much over time or after-hours work (32 per cent).

Poor management was also identified as a catalyst (30 per cent) as well as no clear connection to corporate strategy (29 per cent) and poor workplace culture (26 per cent).

"These secondary problems fall squarely into core HR competencies, like talent management, employee development, and leadership, and they're the real problems," said Kevin Mulcahy, partner at HR executive networking firm Future Workplace.

"Everyone wants to work less and get paid more, but having skilled managers and a rewarding culture that allows employees to see the importance of their contributions are the building blocks of an engaged workforce," he added.

HR leaders surveyed largely pointed to a lack of funding as the biggest hurdle when implementing programs and Kronos director Joyce Moroney said it would be impossible to make a meaningful difference without senior-level support.

"While many more HR leaders have a seat in the executive boardroom today than even ten years ago, 14 per cent of them cited a lack of executive support and 13 per cent cited a lack of organizational vision as additional obstacles to improving retention in 2017," she said.

While they acknowledge that it would be impossible to completely eradicate employee burnout, industry experts like Mollie Lombardi, CEO of HR tech firm Aptitude Research Partners, said there are ways to ensure that it affects only a small portion of your workforce.

She said that high performers who expect a lot of themselves are usually the most prone to suffer from fatigue and managers need to be especially aware of their emotional wellbeing.

"Finding the right mix of consistency and flexibility when it comes to schedules and workload is the key. Technology and policy, as well as the example set by managers, can help individuals achieve a better balance," she said.

"There are also innovative and emerging tools and technologies, including some analytics, designed specifically to proactively monitor for and alert managers to burnout," she added.